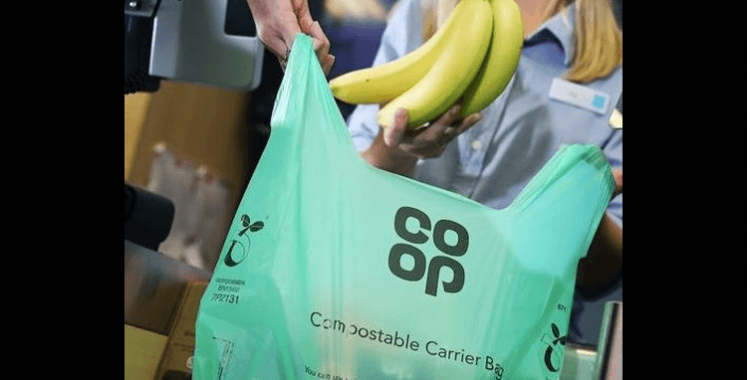 "Battle" against plastic carrier bags: experience from … England
The article titled: ""Battle" against plastic carrier bags: experience from … England" from
Lawyer Lac Thi Tu Duy
, is published on
Sai Gon economic times
, dated 01 November  2018.
***
Increasing the environmental protection tax rate in regards to production from VND40,000 up to VND200,000/kilogram of produced plastic carrier bags as drafted by the Ministry of Finance appears to only make an impression on figures.
Since the end of the period of 2014-2016, during a training course at a UK university, I have witnessed an impressive and dramatic change in the habit of plastic carrier bag use by English consumers after the government promulgated regulations requiring supermarkets and retailers to add at least 5 cents (approximately VND1,600) to any purchase invoice for each disposable plastic carrier bag.
Reduction of more than 80% in … six months
The policy of directly "hitting" the pocket of consumers is only decided by the British Government for enactment when the authorities, etc. cannot tolerate the ineffectiveness of solutions heavily cantered on advertisement campaigns. There has also been a lack of self-awareness in retailers and consumers – the number of plastic carrier bags has been increasing for years and shows no sign of reducing.
For supermarkets alone, from 2010 to 2014 the number of plastic carrier bags distributed free of charge to shoppers increased from 6.3 to 7.6 billion bags. To produce this huge number, it is estimated that 61,000 tons of plastic was needed. With such number, according to estimates, every British consumer used about 140 bags in 2014.
Under the Single Use Carrier Bags Order 2015, all supermarkets, shops and retail chains with a workforce of 250 or more across the UK are required to add a minimum of 5 cents to any purchase invoice for each plastic carrier bag provided to customers.
Data on plastic carrier bags sales and proceeds must be reported annually by enterprises and kept for at least three years for post-inspection purposes and statistics. The local authorities where shops and supermarkets are located have the right to conduct monitoring activities to ensure this policy is strictly obeyed.
Specifically, upon detecting non-compliance, inspectors are entitled to issue a reminder notice, with fines of at least £100 (equivalent to VND3.2 million) and up to £20,000 (equivalent to VND640 million) for mixed errors including provision of inaccurate information or refusal to assist local authorities in checking and monitoring compliance. In particular, any offending retailer may be required to post a notice of his violation.
In only its first six months of application, the results have been extremely impressive: the number of plastic carrier bags put into circulation at supermarkets and retail chains (the main shopping channel in the UK) dropped by more than 80% from 7.6 billion bags in the whole of 2014 to 500 million bags in the first six months of 2016.
The figure of 140 bags per capita in 2014 went down to an average of 24 bags per capita for the period of 2016-2017. A further positive indicator of 19 bags per capita is recorded for the period of 2017-2018.
"For progressive momentum", the UK government is considering applying this policy to all retail stores and supermarkets, irrespective of their size. In particular, instead of paying five cents, with the new regulations expected for application by the end of 2018, consumers will be forced to pay double – 10 cents for each offered plastic carrier bag.
Key to success
It is undeniable that the key to the initial success of England's attempt remove the plastic carrier bag was to force consumers to pay directly for each plastic carrier bag they used.
Obviously, consumers have agreed – opting out as it is considered both harmful to the environment, family and community and bearing a cost for what is now considered a disproportionate utility. Throwing away bags just paid for is like taking the money out of your wallet and … putting into the trash.
In addition, in spite of earlier criticism for not really trying to limit the supply of free plastic carrier bags to customers, retail businesses have a central role to play in seriously and effectively enforcing new legislation on the non-delivery of free plastic carrier bags to customers.
The story does not end there. In major supermarket chains like Tesco, the supply of disposable plastic carrier bags is being phased out. Customers choose to either bring along their bags from home or purchase products that are produced there at a cost of two disposable bags (10 cents) for environment-friendly and multiple use bags.
An interesting point about this "taxation" is that, in fact, the state budget does not receive any amount from the proceeds. Retailers are entitled to use the entire proceeds for the appropriate purposes that they wish. This has created scepticism as to whether the government uses the proceeds for environmental protection purposes or this is simply a way to increase budget revenues without any regulation.
At this point, you can turn to the question whether retail businesses are taking advantage of this environmental protection policy to "pocket" customer's money. The answer is no. The report shows that for each 5 cents collected, a minimum of 3.8 cents are voluntarily donated to charities or social funds for the benefit of community – about £120 million in 2016 and 2017.
From this fact, it can be said that the general public's positive response to rapidly and significantly reducing the amount of environment-unfriendly plastic carrier bags appears to have shown a high level of consensus, with government transparency and retailer generosity.
Should a new approach take shape for Vietnam?
Although we cannot deny the role of a communications campaign to change the consumption habits in favour of the environment through self-abstinence of demand for persistent plastic carrier bags, recycling as well as a shift to the use of bags made from environment-friendly materials, the reality in Vietnam proves that if you want to rapidly reduce the amount of plastic carrier bags in circulation and discharged into the environment, this is not the most effective solution.
In addition, the current environmental tax policy in our country has not shown been able to reduce the number of plastic carrier bags in the short term. Increasing the environmental protection tax rate with regard to production from VND40,000 to VND200,000/kilogram of produced plastic carrier bags as proposed by the Ministry of Finance appears to make impression on the figures only.
According to the ministry's report, the efficiency of environmental tax collection for the production of persistent plastic carrier bags is extremely low, with a tax revenue loss rate of up to 99% due to 70% of the plastic carrier bag producing establishments are small business households that pay taxes at a fixed rate, failing to implement or inadequately implementing the regimes in terms of accounting, invoices and supporting documents.
Each kilogram of plastic carrier bags is taxable at VND40,000 but the market price of VND30,000/kilogram seems to be the answer to the effectiveness of the environmental tax policy.
Given that, within only two years, the aim is to achieve the set goals in the Scheme on Strengthening Environmental Pollution Control with respect to the use of persistent plastic carrier bags approved by the Prime Minister in 2013 – by comparison between 2010 and 2020, the volume of persistent plastic carrier bags used in supermarkets, trade centres must be reduced by 65%, 50% in commonplace markets – this will be unlikely without a firm, even shocking legalistic approach from policymakers.
It might be necessary to force consumers to pay for each plastic carrier bag at pilot supermarket checkout counters and retail stores. Penalties for violations are seriously moderate but uncharacterized as "operational". Thus, it is not hard to limit consumers' access to these products and change their habits. This will be more feasible if all or most of the proceeds from obliging consumers pay for the bags they previously received for free are used to support an increase in the production and supply of environment-friendly bags that can be reused several times at affordable prices and are always available at the counter.
Summary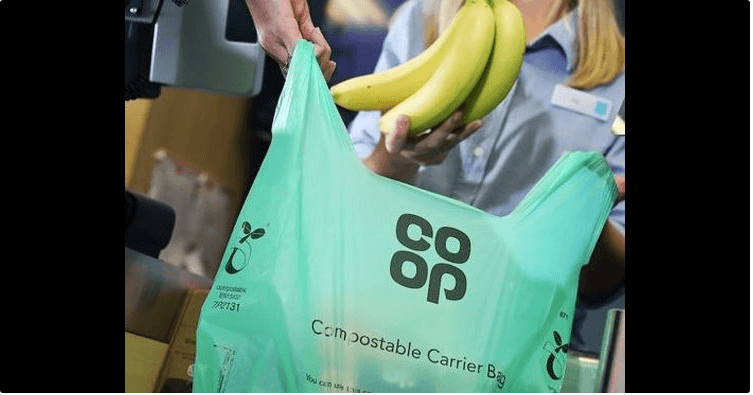 Article Name
"Battle" against plastic carrier bags: experience from ... England
Description
The article titled: ""Battle" against plastic carrier bags: experience from ... England" from Lawyer Lac Thi Tu Duy, is published on Sai Gon economic times...
Author
Publisher Name
Publisher Logo