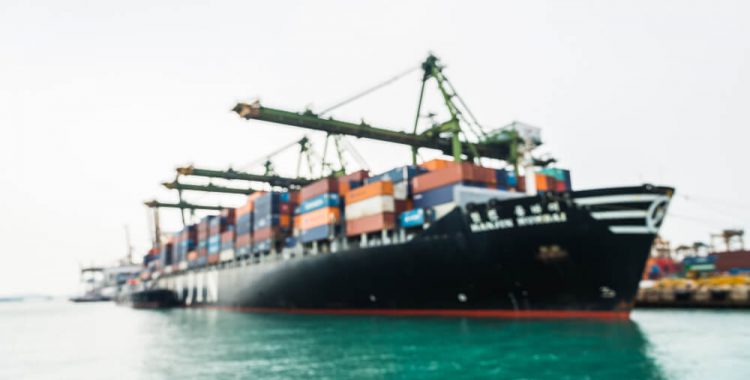 Synthesis Of Ship Charter Contract Forms in Vietnam
International maritime is the most important industry in international trade. For a long time, shipping has become a popular form of long-distance freight transportation because of its advantages such as low freight rates and large volume of cargo. Along with the development of international trade, freight ship charter services have also flourished everywhere, accompanied by the laws of the countries, international commitments and practices to regulate the relationship related to this field.
Currently, there are 2 popular ship charter modes:
Booking Shipping Space: cargo owners request to reserve space on the train to transport goods to take the cargo to the destination according to a predetermined schedule;
Voyage charter: the owner of the cargo hires the entire ship or part of the space of the ship to carry the cargo to the agreed destination.
Accordingly, Vietnam Maritime Code 2015 stipulates two types of ship charter contract respectively: (i) Bill of lading (including bill of lading, bill of lading through the sea, sea ​​waybill and other shipping documents) and (ii) Voyage charter-party for your reference and application.
Bill of landing of shipping lines
Consignor

Name:

Address:

Phone:

Fax:

Email:

BILL OF LANDING

Bill of landing No.:

Consignee

Name:

Address:

Tel:

Fax:

Email:

Carrier

Name:

Adress:

Tel:

Fax:

Email:

Notify Party

Name:

Address:

Tel:

Fax:

Email:

For Delivery Goods please apply to
Pre-Carriage by
Place of reciept
Vessel / Voyage No.
Port of Loading
Port of Discharge
Place of Delivery
Final Destination (For the Merchant's Ref. only)
Particulars Furnished by Consigntor
Container No. & Seal No.

Mark No.

No. & Kinds of Containers or Packages
Description of Goods
Gross Weight (KGS)
Measurement (CBM)
Excess Value Declaration:___________________________________________
Total Number of Containers or Packages (In words)
Freight Payable at
Freight & Charges
Repaid
Collect
Received by the Carrier, the Goods specified herein in apparent good order and condition unless otherwise stated, to be transported to such place as agreed, authorized or permitted herein and subject to all the terms and conditions appearing on the front and reverse of this Bill of Lading or Multimodal Transport Document(hereinafter called the B/L') to which the Merchant agrees by accepting this B/L, notwithstanding any local privileges, customs or any other agreements between the parties. The particulars of the Goods provided herein were stated by the shipper and the weight, measurements, quantity, condition, contents and value of the Goods are unknown to Camier. In witness whereof three(3) original B/L(s) have been signed unless otherwise stated herein. If two(2) or more original B/L(s) have been issued and either one(1)has been surrendered, all the other(s) shall be null and void. If required by the Carrier one(1) duly endorsed original B/L must be surrendered in exchange for the Goods or delivery order.
Place and Date of issue
No. of Original Bill of landing
Signature

As a Carrier

Bill of landing No.:
Voyage charter-party
VOYAGE CHARTER-PARTY
This Voyage charter-party (the "Agreement") is made in Ho Chi Minh City on ________________ by and between:
CHARTERERS
Address:
Tel:                                                                    Fax :
Enterprise Registration Certificate No.:
Bank account No.:
At the bank:
Represented by :                                                 – Position:
(Hereinafter referred to as Party A)
SHIP OWNER:
Address:
Tel:                                                                    Fax :
Enterprise Registration Certificate No.:
Bank account No.:
At the bank:
Represented by :                                                 – Position:
(Hereinafter referred to as Party B)
Now, therefore, it has been mutually agreed by both parties to enter into this Agreement with following terms and conditions:
Article 1: SCOPE OF WORKS
Party B shall making shipment of the Cargo from ______________ to ______________, including but not limit to buying insurance for the Cargo on behalf of Party A (from port to port) for 110% value of the Cargo covering all risks; loading and discharging of Cargo; handling import customs clearance for the Cargo; and handling any necessary legal procedures during the course of carrying out this assignment.
Article 2: SHIP DESCRIPTION
2.1 Vessel Name:
2.2 International Maritime Organization No.:
2.3 Maritime mobile service identity:
2.4 Call sign:
2.5 Ship flag:
2.6 Automatic identification system vessel type:
2.7 Total weight:
2.8 Net weight:
2.9 Length x width: (m)
2.10 Year of shipbuilding:
2.11 Status: still active
Article 3: COMMODITY, WEIGHT & CARGO VALUE
Name of Cargo:
Gross Weight (Kg):
Cargo value (VND):
The packing list attached herewith is an integral part of this Agreement.
Article 4: SERVICE FEE
Total service fee amount of this agreement is:
This service fee will include:
4.1. Import Duty & VAT, for Party A Duty 10% & Tax 5% and will not invoice for over duty & tax amount except this amount if only Party A shall follow Party B's instruction strictly and shall pay all of this amount to Party B no matter how much import tax and VAT will be.
4.2. Ocean freight (from ___________ to ___________), Bunker adjustment factor, Insurance premium (from port to port) for 110% Cost and Freight value.
Note:
The above mentioned rates are made based on diesel fuel price of 15,900 VND/litre. In case of change in fuel price, the above mentioned fee will be changed provided that it is approved by both parties. Notwithstanding the fuel price increase or decrease, Party B shall be responsible for and completing the shipping of the Cargo from ___________ to ___________.
Article 5: LIABILITIES OF EACH PARTY
5.1. PARTY A
5.1.1 Party A shall be liable for providing Party B in full all documents related to import consignment legally, correctly and exactly;
5.1.2 Party A shall be liable for legality of its Cargo;
5.1.3 Party A shall co-ordinate with Party B to settle any dispute arising while clearing Cargo. All fees and charges incurred related to and/or in connection with the dispute shall be at Party A's account in case of due to Party A's fault;
5.1.4 Party A shall be responsible for payment to Party B in full and on time as specified in Article 5 hereof.
5.2. PARTY B
5.2.1 Party B shall be responsible for the seaworthiness of the vessel;
5.2.2 Party B shall be responsible for loading the Cargo at the loading port and discharging Cargo at the destination port carefully and responsible for the safety of the Cargo;
5.2.3 Party B shall buy insurance for the Cargo on behalf of Party A for 110% contract value for all risks from port to port;
5.2.4 Party B shall receive full set of original documents from Party A, prepare all necessary documents to clear the Cargo as well as immediately inform Party A when there are any trouble in documents;
5.2.5 Party B shall inform Party A's supplier____ days in advance of the place of loading and the time where the vessel shall be ready for loading;
5.2.6 Fully delivering to Party A the financial invoices of the payment for the service fee;
5.2.7 Being responsible for compensating to Party A for any losses and/or damages arising from the course of shipping the Cargo from ___________ to ___________ due to Party B's fault; and
5.2.8 Party B shall be liable for providing Party A with all documents related to the shipment and import of the Cargo.
Article 6: MODE OF PAYMENT
The payment shall be made by Party A to the bank account of the Party B as stated above in following schedule:
__________________________________________
The payment shall be made in Vietnam Dong.
Article 7. GENERAL PROVISION
7.1 The two parties undertake to carry out completely and strictly this Agreement. Any dispute arising out of or in connection with this Agreement shall be arranged by mutual negotiation before submitting to Vietnam International Arbitration Center at the Vietnam Chamber of Commerce and Industry for settlement in accordance with its Rules of Arbitration. The Arbitration's decision shall be binding on both parties hereto.
7.2 This Agreement shall be construed under & governed by the laws of Socialist Republic of Vietnam.
7.3 Any amendment of or supplement to the terms of this Agreement must be approved and confirmed by both Parties in writing.
7.4 This Agreement comes into effect since the signing date.
7.5 This Agreement is made in two copies of equal validity. Each party keeps one copy of each language for record and implementation.
| | |
| --- | --- |
| For and on behalf of party A | For and on behalf of party B |
Summary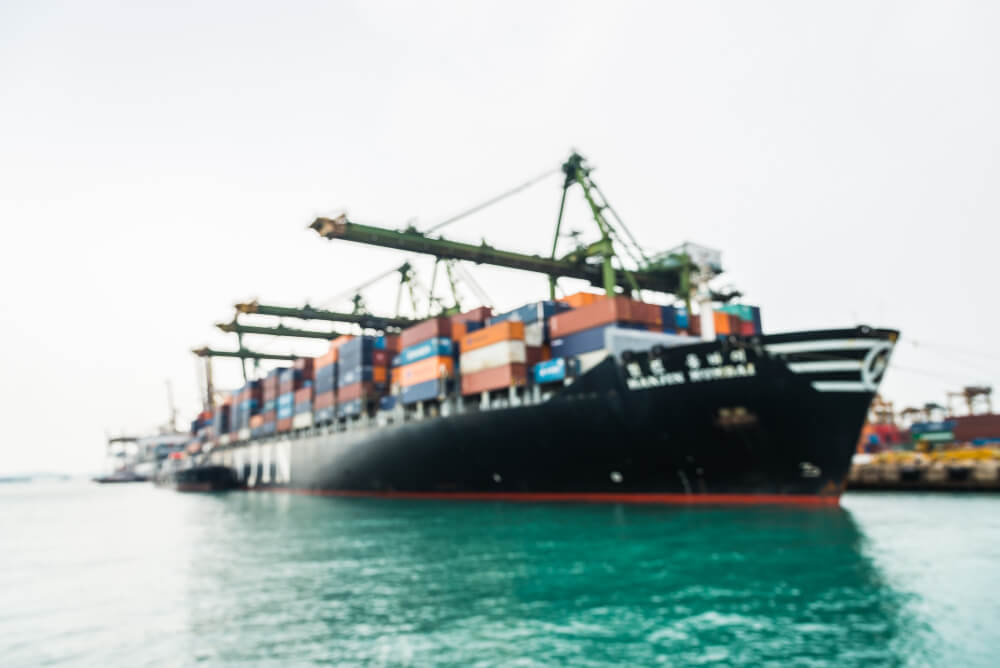 Article Name
Synthesis Of Ship Charter Contract Forms in Vietnam
Description
Vietnam Maritime Code 2015 stipulates two types of ship charter contract respectively Bill of lading and Voyage charter-party for your reference and application
Author
Publisher Name
Publisher Logo